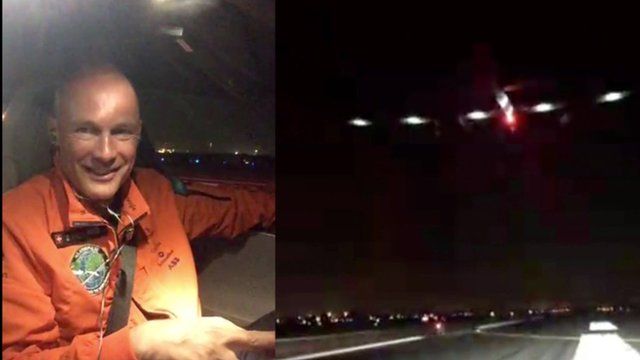 Video
Repaired Solar Impulse flies again
The zero-fuel aircraft Solar Impulse is ready to resume its round-the-world challenge following repairs in Hawaii.
In recent weeks, the aeroplane has been conducting test flights from Kalaeloa airport. BBC News spoke to project chairman Bertrand Piccard on the runway as colleague Andre Borschberg took to the skies.
Go to next video: Solar Impulse's biggest challenge?