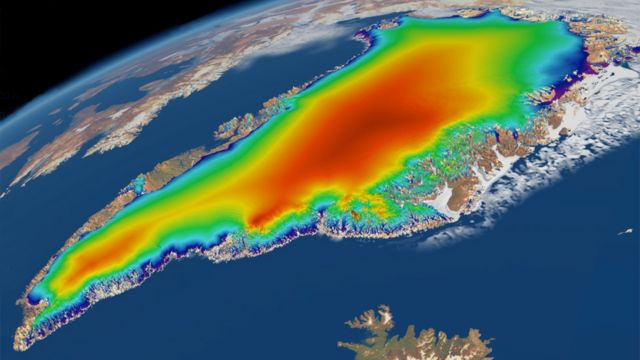 Video
Measuring melting ice from space
European scientists have found a way to super-charge their study of the ice sheets in Antarctica and Greenland.
The novel technique boosts the data from satellite radar observations of changes in height.
Known as swath altimetry, it permits researchers to see broader regions of the ice sheets in any one pass overhead, and at a much finer scale.
This video gives a sense of the new capability when applied to Greenland.
Video courtesy of the European Space Agency, Edinburgh University and Planetary Visions