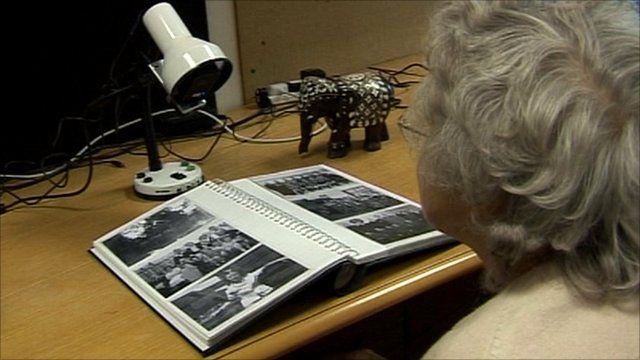 Video
Hi-tech gadgets to enrich older people's lives
Psychologists, computer scientists and product designers have been working with elderly people to try to come up with some gadget concepts to enrich their lives.
It is part of wider national programme called Sus-IT - sustaining IT use by older people to promote autonomy and independence.
One of the ideas is the "story lamp" - when you place an object or a photo beneath it, an audio recoding tells you a story around it, so the photograph album reminds you about the people in the pictures and what they were doing.
BBC Technology Correspondent Rory Cellan-Jones took a look at some of the innovations on offer.
Go to next video: Hi-tech help for disabled people