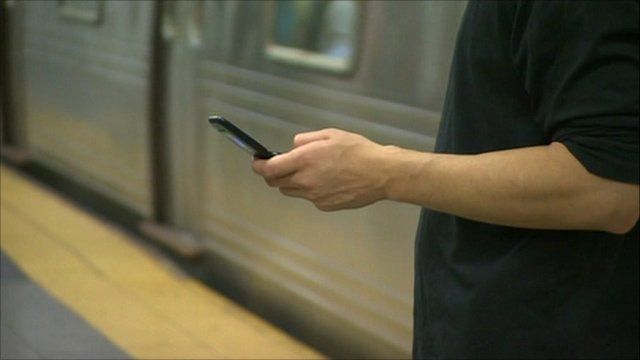 Video
New Yorks get mobile phone coverage underground
New Yorkers can use their mobile phones on the subway now as the city's antiquated transport system finally enters the internet age.
A pilot scheme has started at four stations in Manhattan. The plan is to extend cell phone coverage underground to all 277 stations by 2016.
The network, which is more than a century old, carries more than four million passengers around the Big Apple every day.
Laura Trevelyan reports.
Go to next video: Pay for lunch via your mobile