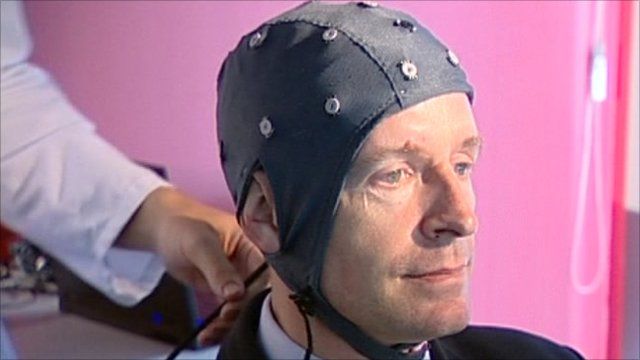 Video
What do we really think? Technology tracks our thoughts
Have you pretended to find a book interesting that actually was deeply boring or found your gaze drifting off during a movie?
The worlds of art, politics and business are attempting to find out what we really think about things by using new technology that, it claims, can track our emotions and attention.
David Sillito reports.
Go to next video: Can we change how we deal with stress?