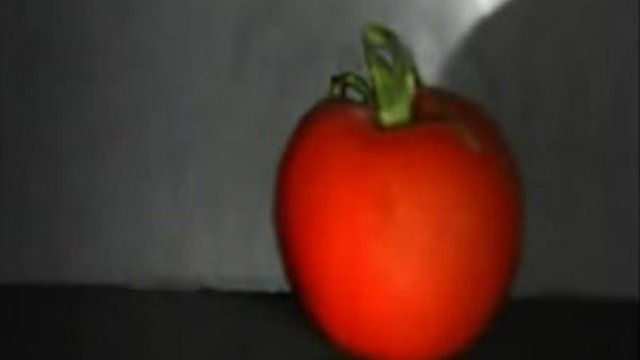 Video
Demonstration of the light-tracking camera
A camera capable of visualising the movement of light has been unveiled by a team of scientists in the US.
The equipment captures images at a rate of roughly a trillion frames per second - or about 40 billion times faster than a UK television camera.
The images have been turned into movies lasting roughly 480 frames.
This footage shows different wavelengths of light rippling over the surface of a tomato.
Footage courtesy of the Massachusetts Institute of Technology