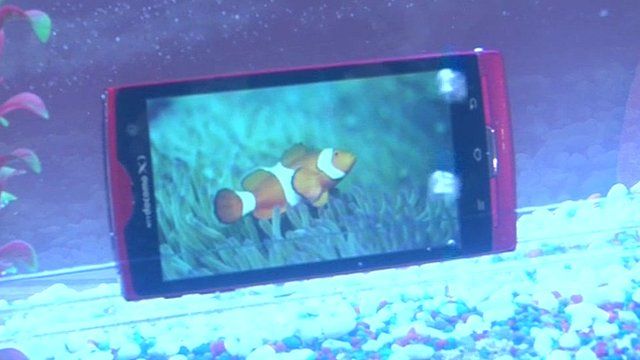 Video
Waterproof, battery-powered or rugged: How do you like your mobile?
There are hundreds of phones on show at the Mobile World Congress in Barcelona, but how many of them are offering something really unusual?
Rory Cellan-Jones went on the hunt for a phone that stands out from the crowd - and found waterproof handsets, one phone than runs on a single AA battery and others that do their best to be indestructible.
Produced by the BBC's John Galliver.
Go to next video: Blackberry sets out future path