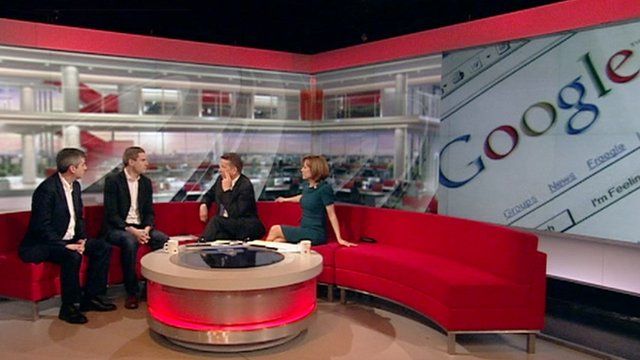 Video
Google privacy row: Storm in a teacup?
Internet company Google has gone ahead with its new privacy policy despite warnings from the EU that it might violate European law.
The change means private data collected by one Google service can be shared with its other platforms including YouTube, Gmail and Blogger.
Google said the new set up will enable it to tailor search results better.
But data regulators in France have cast doubt on the legality of move and have launched a Europe-wide investigation.
Google's Peter Barron and social media expert Matt Hodkinson spoke to BBC Breakfast to discuss the changes.
Go to next video: Google: What do new rules mean for you?