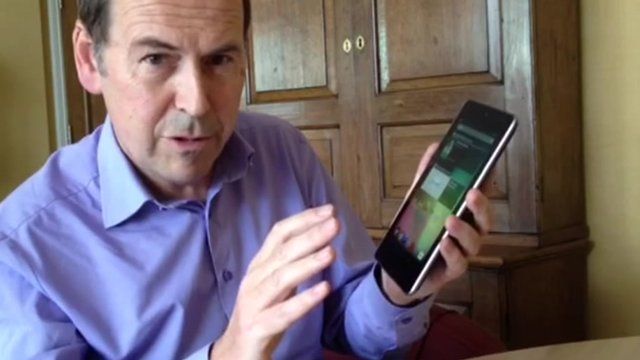 Video
Rory Cellan-Jones tries out Google's Nexus 7
Google has unveiled its first entry into the tablet market.
Made by Asus, it is a seven inch device called the Nexus 7, which will be on sale around the world in the next two or three weeks.
Rory Cellan-Jones got a brief glimpse of one, and tested out its voice recognition capabilities.
Go to next video: Google announces Nexus 7 tablet