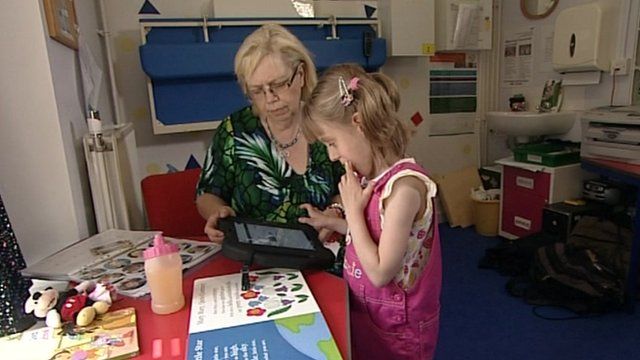 Video
New app for children who are unable to speak
New technology promises to give thousands of children who cannot speak a voice.
An app called Proloquo2Go allows six-year-old Ruby Dunn to tap on symbols on a tablet computer - and then have a sentence read out in a child's voice.
The software, which features the voices of two British children, is among a number of innovations now helping children with special needs.
Rory Cellan-Jones reports.
Go to next video: The stand-up comic who cannot speak