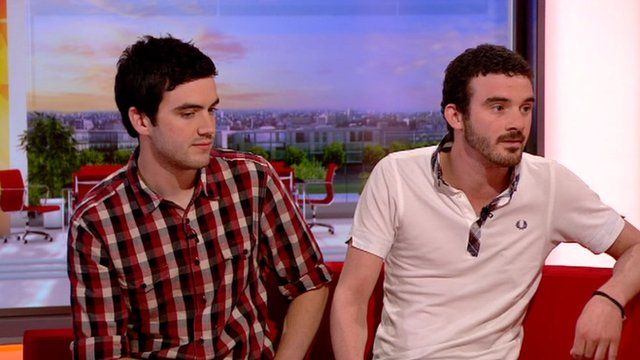 Video
Facebook hunt for Roses fan
Family and friends of Chris Brahney, who vanished after a Stone Roses concert in Manchester, discuss their online campaign to find him.
When 22-year-old Chris Brahney vanished after last Friday's Stone Roses concert in Manchester, his friends went online and the result has been a massive internet phenomenon.
The Facebook group set up to find Chris gained over 80,000 members in less than a week, and his details have been tweeted by many thousands more.
Chris's father Stuart Brahney, and two of Chris's friends involved in the online campaign, Joe Higson and Tom Ainsworth, talked to BBC News about the hunt to find their son and friend.