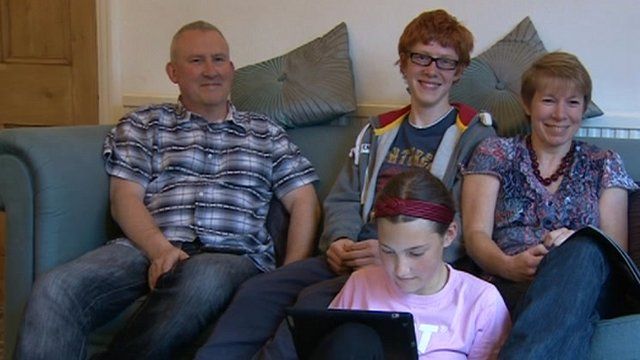 Video
Ofcom report: Combes family explain how they prefer to communicate
A report by Ofcom has revealed insights into how we use modern communication devices, from smartphones and tablets to traditional phone landlines.
People in the UK are now more likely to text than to make a phone call the study found.
While 58% of people communicated via texts on a daily basis in 2011, only 47% made a daily mobile call.
The Combes family - father Anthony, mother Mandy, son Charlie and daughter Amelia - explained to the BBC how they prefer to communicate.
Go to next video: Taking a look at the new Galaxy S3