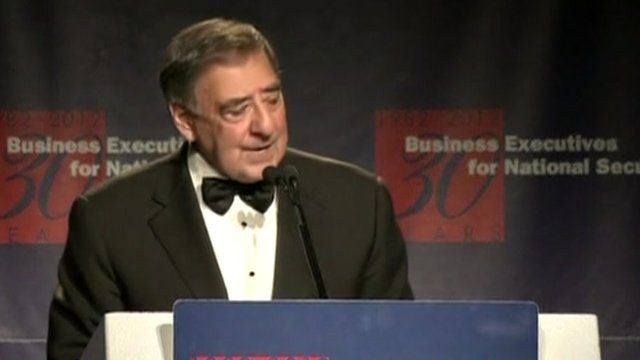 Video
Leon Panetta warns of 'cyber Pearl Harbour'
US Defence Secretary Leon Panetta has warned that the threat from cyber-attacks on US interests is growing, in a speech to business leaders in New York.
He highlighted the virus unleashed this summer in the Gulf, which knocked out 30,000 computers, disrupting major oil and gas companies.
Simultaneous attacks on "critical infrastructure" in the future, he warned, could result in a "cyber Pearl Harbour".
Go to next video: GCHQ helps firms fight cyber crime