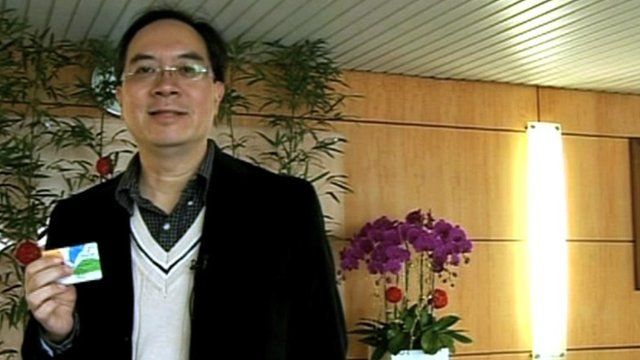 Video
Taiwan Easycard: All your life on just one card
Easycard, used in Taiwan, is one of the most multifunctional smart cards in the world.
It not only gets you on a bus and Tube, but also opens your office door, acts like your university or school ID and lets you buy sweets at a corner shop.
The BBC's technology reporter Katia Moskvitch went around Taiwan's capital Taipei with a local family and their Easycards.