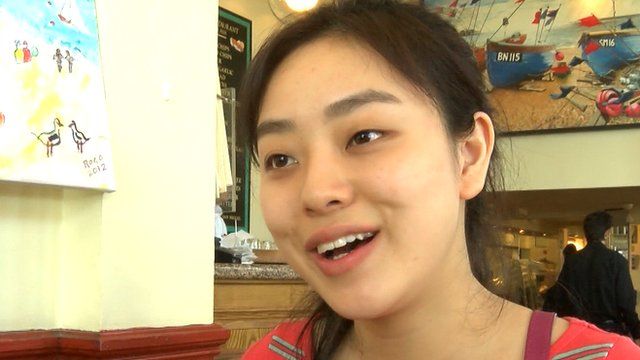 Video
Why Chinese flock to a Brighton chippy
The seafood restaurant in Brighton, England, which has suddenly attracted a steady stream of pilgrims from China.
The Regency seafood restaurant has been a feature on the Brighton seafront since the 1960s but some changes have been afoot there in the past couple of years.
A steady stream of Chinese visitors suddenly started arriving around two years ago.
A confused - and grateful - owner of the restaurant, Robert Savvides, set about trying to find out the reason for this upsurge of interest.
His investigations revealed the power of the internet, and the global nature of modern society - and business.
Video Journalist: Dougal Shaw