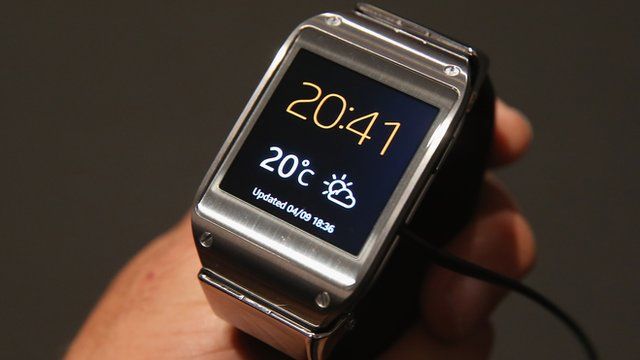 Video
Up close with Samsung smartwatch
Rory Cellan-Jones speaks to James White from Samsung about the new Galaxy Gear smartwatch.
Samsung has unveiled a smartwatch with a colour screen that can show alerts, be used for voice calls and run apps.
The Galaxy Gear had been highly anticipated since the firm is currently the world's best-selling smartphone maker and has beaten Microsoft, Apple and Google to unveil such a device.
Rory Cellan-Jones reports.