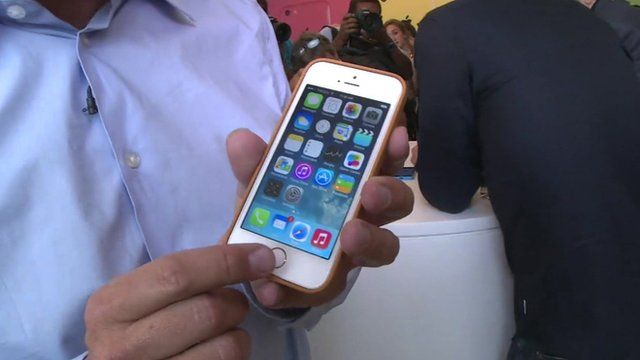 Video
Up close with the iPhone 5S and 5C
The BBC's Richard Taylor tests the new Apple iPhone 5S and 5C smartphones.
Apple has launched two new handsets: the top-end iPhone 5S and a cheaper iPhone 5C.
The flagship 5S features a new fingerprint recognition sensor to unlock the phone and make purchases.
Richard Taylor, the BBC's North America technology correspondent, tested out the new devices.