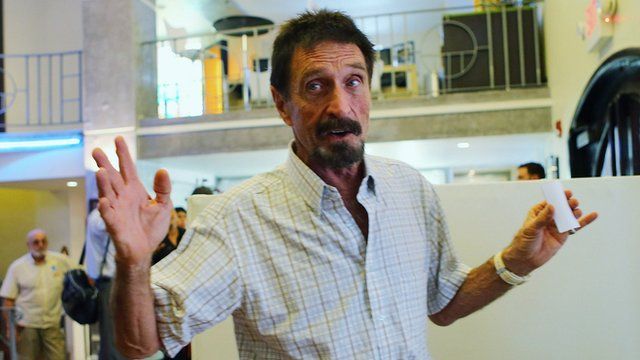 Video
McAfee: Addict, coder, runaway
The software genius with the playboy image, John McAfee, speaks to Leo Kelion about his life and why he fled from the police in Belize.
Considered by some a software genius, computer security pioneer John McAfee is perhaps better known for his playboy lifestyle and fleeing from the Belize police in 2012 after his neighbour was found murdered - a crime he denies.
A self-publicist extraordinaire who plays up to his bad boy persona, McAfee insists he has nothing to hide.
He spoke to BBC technology reporter Leo Kelion.