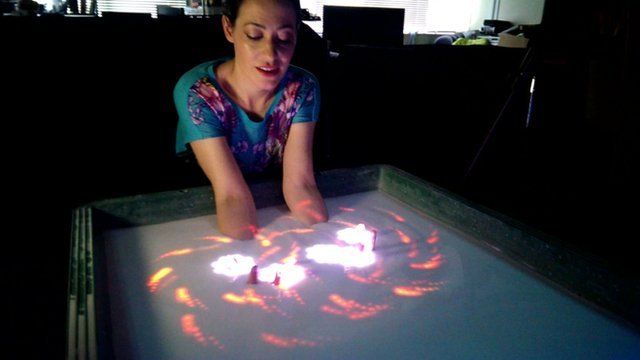 Video
Bath-water video game touchscreen makes a splash
Researchers at Tokyo's University of Electro-Communications have made a bath-water touchscreen.
Click's LJ Rich visited the Koike Laboratory for a "hands-in" experience.
The Aquatop Display projects an image onto a water-filled bath. Users dip their hands in to control a computer game.
Hand movements are detected by a Microsoft Kinect camera. The data collected is then translated into instructions that control the game.
The fountains are driven by playing a low sound through waterproofed speakers at the bottom of the bath. Users can interact with the display from above or below the water's surface.
To find out more about future of user interfaces and other technology trends, watch Click, Monday mornings at 10.30, BBC 2
Watch more clips on the Click website. If you are in the UK you can watch the whole programme on BBC iPlayer.
Go to next video: How to make your TV a touchscreen