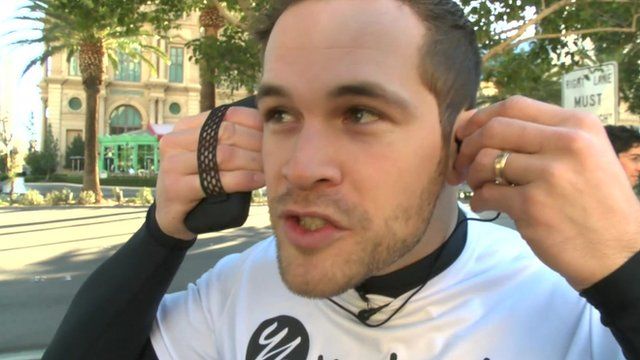 Video
CES: Wearable fitness gadget fun run
A major theme at CES in Las Vegas will be wearable technology. BBC News got a sneak preview after it organised a tech-themed fun run on the Las Vegas strip.
A major theme at the Consumer Electronics Show (CES) in Las Vegas this year will be wearable technology - especially gadgets that track fitness levels.
Ahead of the show's opening, the BBC technology team invited some of the many companies and enthusiasts of wearable tech on a fun run around the city.
Video journalist: Dave Lee
You can follow Dave Lee on Twitter at @DaveLeeBBC.
With thanks to Tim Kelly and the Las Vegas Running Company