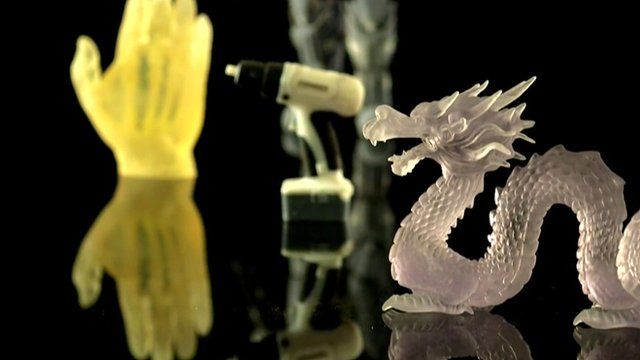 Video
Multi-material colour 3D printer launches
Stratasys, the owner of the MakerBot range of 3D printers, has launched the world's first multi-material, full-colour 3D printer. The company claims the machine will halve the time it takes to produce prototypes.
In 2012, UK Intelligence Agency GCHQ allegedly monitored YouTube video views, Facebook "likes" and Blogger visits according to a report published by NBC News. Facebook says it has since started to encrypt its data and both firms insist they did not give GCHQ permission to access their servers. GCHQ has declined to comment on the specifics of the latest report.
Meanwhile, Nintendo has announced it is to diversify into developing health products and a "non-wearable platform for technology."
BBC Click's Spencer Kelly looks at these and other tech news stories.
Watch more clips on the Click website. If you are in the UK you can watch the whole programme on BBC iPlayer.
Go to next video: 'Fastest ever' broadband reached