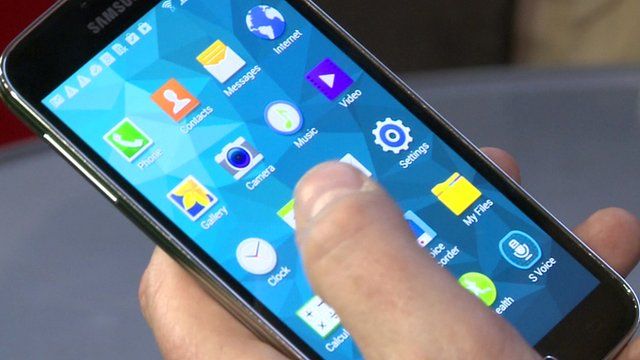 Video
First look at the Samsung S5
Rory Cellan-Jones tries out Samsung's latest S5 phone, as it makes its global launch on Friday.
Samsung launches the latest version of its popular Galaxy model, the S5, on Friday.
Luke Mansfield, head of innovation in Europe, gave the BBC's Rory Cellan-Jones a preview of some of the phone's features.