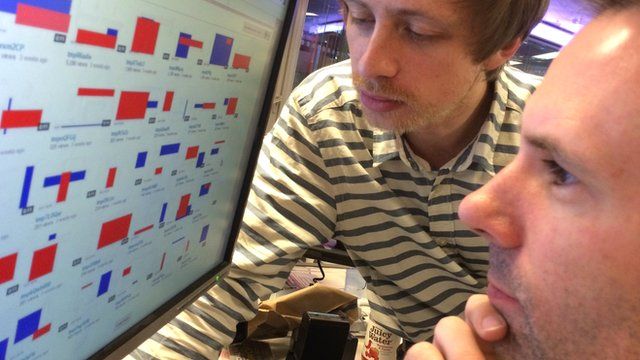 Video
YouTube mystery's French connection
More than 77,000 strange clips - all showing a variety of red and blue boxes and playing computer-generated tone - have been uploaded to YouTube over the past nine months.
Their creator used the login Webdriver Torso, but has not responded to requests to explain the material.
It has prompted speculation about what the clips are about and theories include the idea that the uploads could be secret message swapped between spies, a piece of web-testing software gone rogue or even an attempt to communicate with aliens.
BBC Click TV decided to investigate, and uncovered a previously undisclosed French connection.
Go to next video: Watch a mobile payment app in action