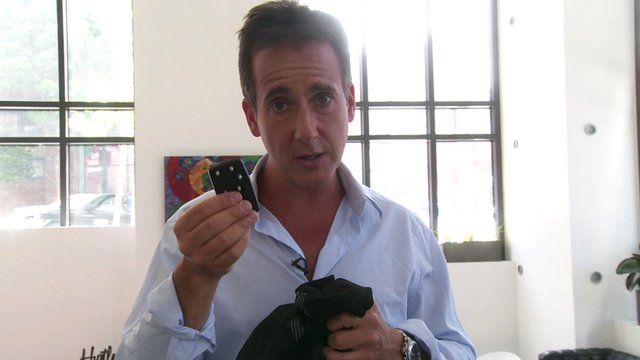 Video
Biometric smartwear: What can a $200 vest do?
For years sports enthusiasts wanting information about how their body is performing have worn gadgets like heart-rate monitors.
But with a renewed focus on how technology can improve the lifestyle for us all, various companies are incorporating biosensors directly into "smart garments" - claiming to accurately measure our pulse, breathing, movement and even stress levels.
The BBC's North America technology correspondent Richard Taylor met Stephane Marceau, the founder of Canadian startup OMSignal, to examine their forthcoming line of biometric smartwear - and establish who might want to buy a $200 dollar sensor-laden compression garment.
You can follow Richard on Twitter @RichTaylorBBC.
Go to next video: Teenager invents energy storage device