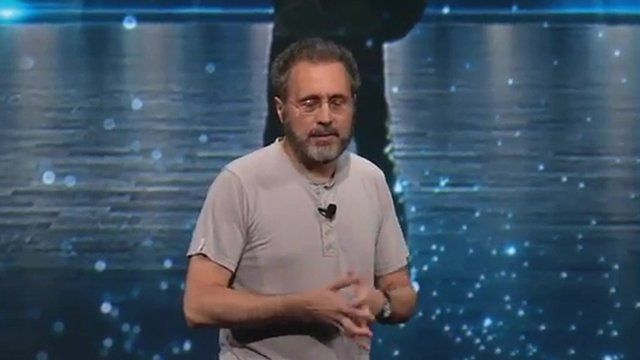 Video
Protester interrupts Google I/O event with 'robot' heckle
One Google's biggest events of the year, its developer conference held in San Francisco, was twice interrupted by protesters.
In one of the incidents, a man was heard shouting "you all work for a totalitarian company that builds robots that kill people".
The Google I/O event is intended to be a showcase of new products and tools for the many coders that create software for use on Google-powered devices.
Go to next video: Highlights from Google's I/O event