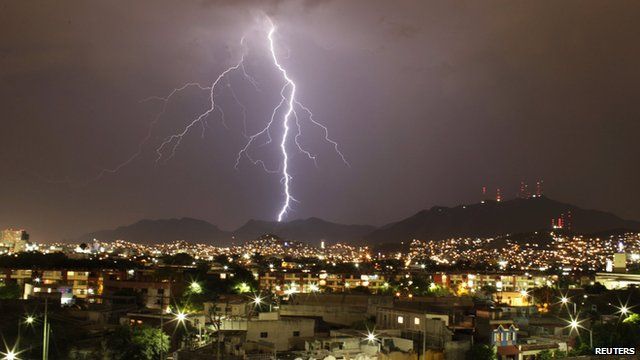 Video
Volunteers listening out for lightning strikes
A world-wide team of volunteers is helping to create a low budget, lightning location network using a low frequency radio receiver.
The last two hours of lightning activity is displayed on the Blitzortung website and can be used by weather hobbyists and not-for-profit meteorologists for use in their predictions and weather forecasts.
BBC Click's Spencer Kelly reports.
Watch more clips on the Click website. If you are in the UK you can watch the whole programme on BBC iPlayer.
Go to next video: Balloon pictures from edge of space