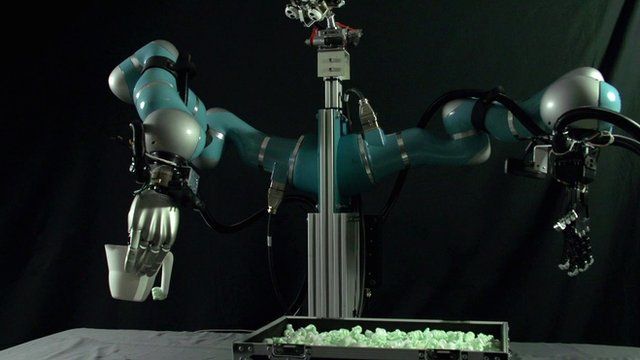 Video
British Science Festival: Robot 'could load up a dishwasher'
An advanced robot called Boris could be put to use loading dishwashers by next year, its creators claim.
It is one of the first robots in the world capable of intelligently manipulating unfamiliar objects by grasping them like people do.
A team at the University of Birmingham took five years to develop the robot at a cost of £350,000.
Loading a dishwasher takes a lot of manual dexterity, so the researchers hope their work will help spearhead development of more humanlike robots.
Go to next video: Could this robot improve empathy?