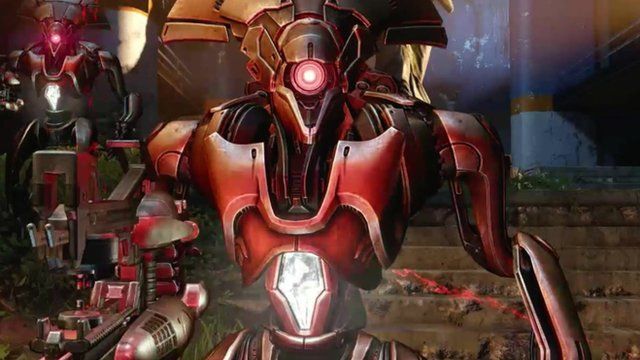 Video
Bungie reveals sound effects trick for Vex
Bungie's audio director C Paul Johnson has revealed how he came to create the sound of the Vex - a type of enemy in the video game Destiny.
He told the BBC he was inspired by a performance artist, who had uploaded a video of himself to YouTube, copied it, uploaded it again, and repeated this about 1,000 times.
"He came up with this really crazy sound that sounded mechanical and robotic but had emotiveness to it," Mr Johnson recalls.
"So we wrote a little program and used the sound of big cats - cheetahs or something - and ran it through a process like that... hundreds and hundreds of times."
Listen to a clip of what the Vex ended up sounding like in the video above.
Go to next video: Why actors want to be in video games