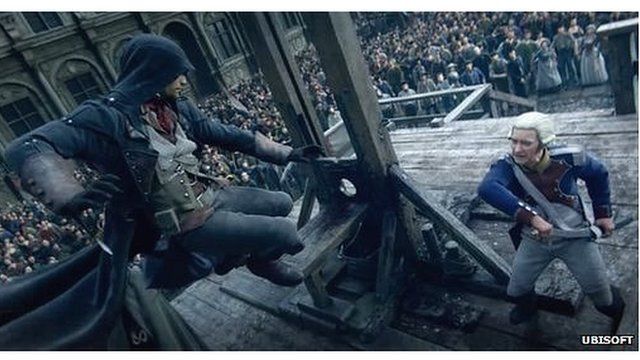 Video
Assassin's Creed developers focus on footsteps
The developers of Assassin's Creed Unity say the forthcoming video game features a wider variety of sound effects for the protagonist's footsteps than ever before.
The sound changes depending on the type of shoes he is wearing and the surface he is treading upon.
The clip above demonstrates some of the varieties of effects included.