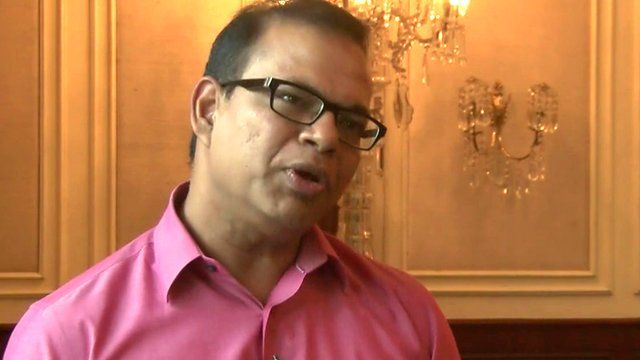 Video
Google targets India's next billion with Hindi website
Google has launched a Hindi website designed to highlight some of the best internet content in the language.
The site - www.hindiweb.com - gathers together curated links to websites, blogs, apps and videos across a range of categories including music, education, fashion and jobs.
The firm also showed off other recent efforts to target Hindi speakers at a press conference in Delhi, including the ability to carry out voice searches in the language and a free virtual keyboard for Android devices that allows users to type in the Devanagari script.
According to the firm, nearly all of India's 198 million English speakers are already online, but many of the rest of the country's 1.2 billion citizens are not, including a significant proportion of the nation's 400 million Hindi speakers.
Google's Indian-born search chief Amit Singhal told the BBC's Shilpa Kannan that the audience for the new service included his own mother.