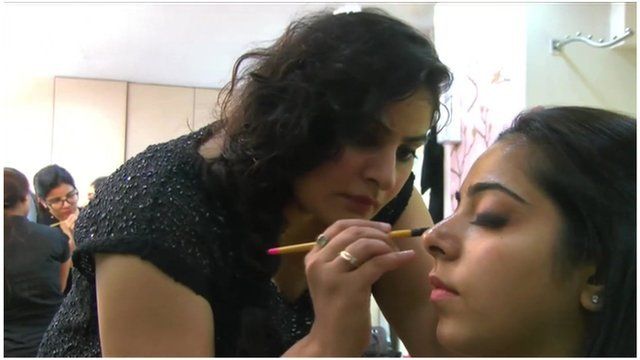 Video
Court orders lift on Bollywood women make-up ban
India's top court has told trade unions to lift its ban on women working as make-up artists in Bollywood.
Unions have resisted moves to allow women to do make-up, saying that it would hurt the livelihood of men, but the court said this was illegal.
Women were previously allowed to work as hair-stylists on film sets but many who tried to do make-up were threatened or even assaulted.
The BBC's Shilpa Kannan reports from Delhi.
Go to next video: Strong Indian beer fights competitors