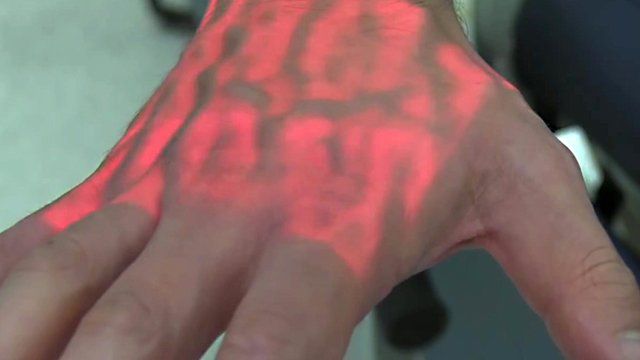 Video
Tech review: A look back at the week's headlines
BBC Click rounds up some of the week's top technology stories, including the news that new malware targeting Apple products is mostly affecting users in China - according to US-based security firm Palo Alto Networks.
The Australia Red Cross Blood Service is trialling the use of a scanner which could help to better locate the veins of blood donors.
And a headset that talks visually impaired people around cities has been unveiled by Microsoft. (Demonstrated by a sighted reporter in this video.)
More at BBC.com/Click and @BBCClick.
Go to next video: Smart glasses light up for messages