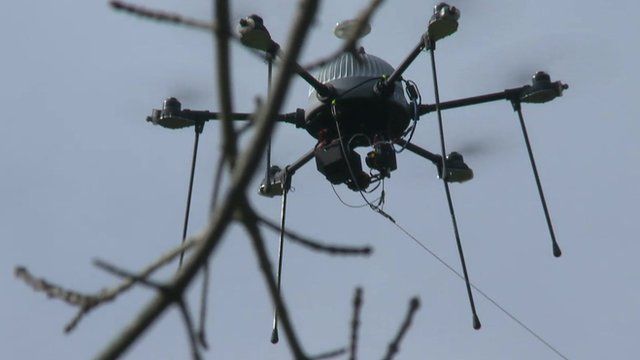 Video
Could tethered drones be used to help deal with Ebola?
Helen Greiner's company CyPhy Works makes tethered drones which can survey an area 24 hours a day, seven days a week.
The tether can send video and audio information to and from isolated victims via the drone, and could one day make deliveries. It could also be used to create a communications network if there wasn't one available.
Helen Grenier explained to Click's Jen Copestake that as the technology develops the drones could be used to help in a situation like an Ebola outbreak.
Watch more clips on the Click website. If you are in the UK you can watch the whole programme on BBC iPlayer.
Go to next video: The smartphone that answers back