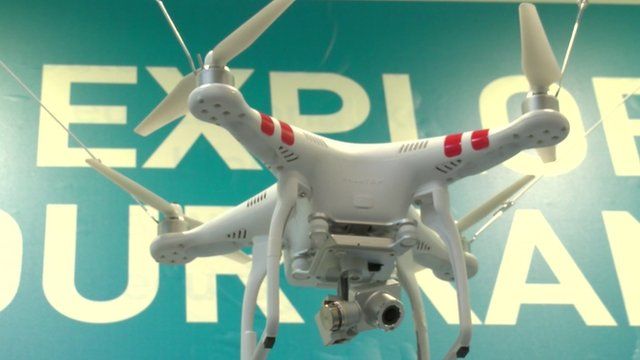 Video
Small drones in Britain: The dos and don'ts
Sales of drones have increased rapidly in the UK and they are expected to be popular as Christmas presents, but there are concerns that not everyone who purchases one is aware of the UK regulations on their use.
The Civil Aviation Authority (CAA) has a list of regulations on their website, these include the rule that they may not be flown within 50 metres of people, vehicles or buildings.
The retailer Maplin provides a sheet of rules when they sell a drone, CEO John Cleland says that he would like to see "anyone else online ensuring that they sign up to the regulations before they complete the purchase".
The British Airline Pilots' Association (Balpa) has said that the rapid increase in the numbers of drones operated by amateur enthusiasts poses a "real risk" to commercial aircraft.
Video Journalist: Tom Beal