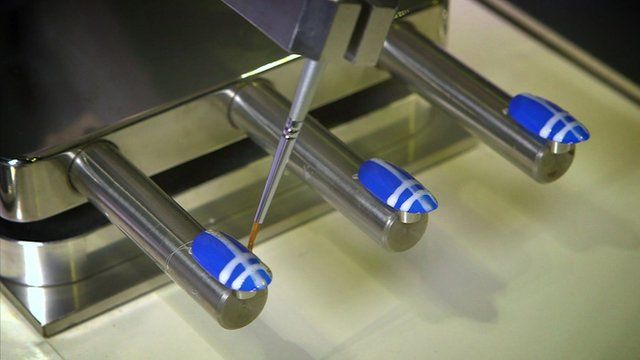 Video
The robot that paints your nails
If robots are ever going to care for humans they will need precision, timing and the ability to take on a range of tasks.
A robot in Japan has been programmed for just that - trying its hand at both cooking and painting nails.
BBC Click's LJ Rich reports.
More at BBC.com/Click and @BBCClick.
Go to next video: Could beacons transform shopping?