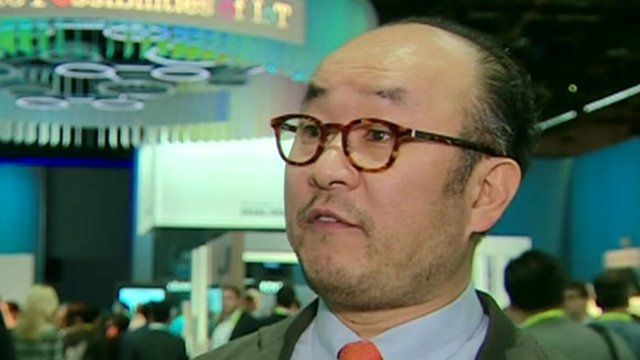 Video
CES 2015: Samsung predict 'next big thing'
They make TVs, fridge freezers and washing machines, but it is the sales of smartphones which have been causing the bosses of Samsung to have some sleepless nights.
The South Korean tech giant's mobile division, its biggest business, has been struggling to maintain its dominance.
The BBC's Rory Cellan-Jones spoke to Yoon Lee, a vice-president at Samsung Electronics, at the Consumer Electronics Show in Las Vegas.
Go to next video: What is CES, and why does it matter?