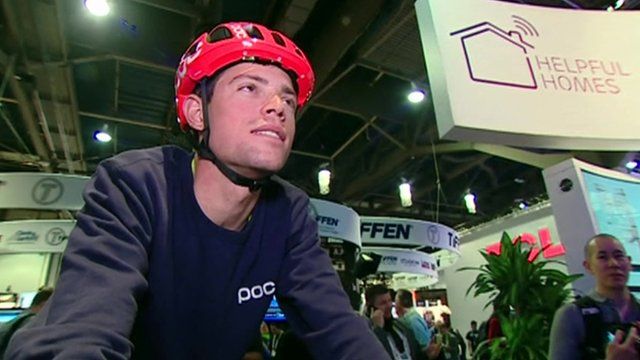 Video
CES 2015: Tech to help cyclists stay safe
A helmet for cyclists that spots an imminent crash has been unveiled at the Consumer Electronics Show in Las Vegas.
The prototype helmet has been developed by Volvo to warn a vehicle when it gets too close to a cyclist.
The BBC's Rory Cellan-Jones spoke to Klas Bendick of Volvo about the invention.
Go to next video: What is CES, and why does it matter?