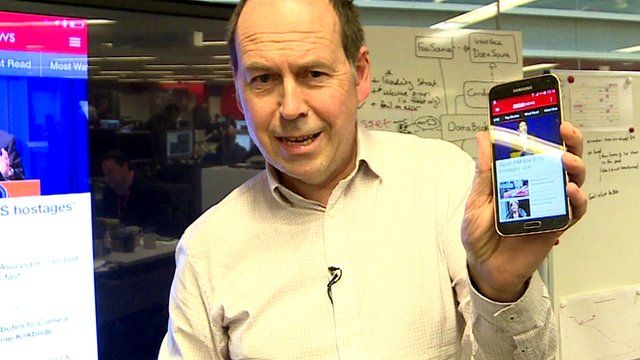 Video
BBC News app: Hands-on with the 'personalised' revamp
The new BBC News app is being rolled out this week for Android and iOS devices in the UK.
It introduces the ability for users to follow specific topics of their own choosing via a new tagging system.
The BBC's technology correspondent Rory Cellan-Jones tried out the new software, and asked the executive responsible - Robin Pembrooke, general manager of news products at BBC Future Media - whether he was prepared for a backlash.
Go to next video: Can an app be built in 15 minutes?