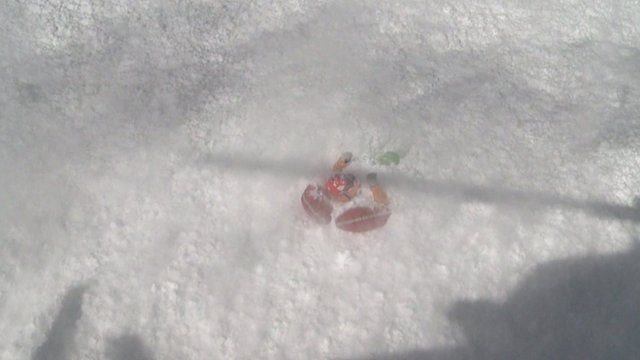 Video
How does an avalanche airbag work?
It is claimed that avalanche airbags may have boosted the survival chances of some of a party of around a dozen skiers who were caught up in an avalanche in the Italian Alps.
One of the group was killed when he struck a tree - but the others survived.
The idea is that the airbag helps rise skiers to the surface of the snow, although some people are sceptical and suggest that they may encourage risk taking.
There are several types on the market - this video shows an airbag from the company ABS being deployed as a demonstration.
Then you can see freeskier Aymar Navarro using his airbag after being caught up in an avalanche whilst filming an advert.
Go to next video: Italian avalanche caught on camera