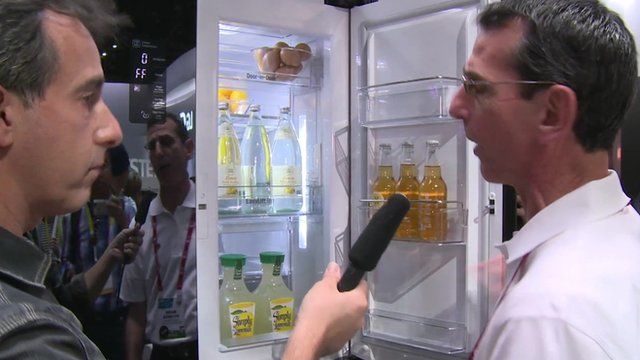 Video
LG tries again with clever fridge
At the turn of the millennium consumer electronics maker LG released a technologically-advanced fridge, complete with internet connectivity.
It was a commercial failure, perhaps an idea ahead of its time.
Since then innovations have focused on more immediate practical consumer needs.
The BBC's North America Technology Correspondent took a look at the South Korean manufacturer's latest creations to see what advances were being introduced now.
You can follow Richard on Twitter @RichTaylorBBC
Go to next video: Samsung's Tizen TV range launches