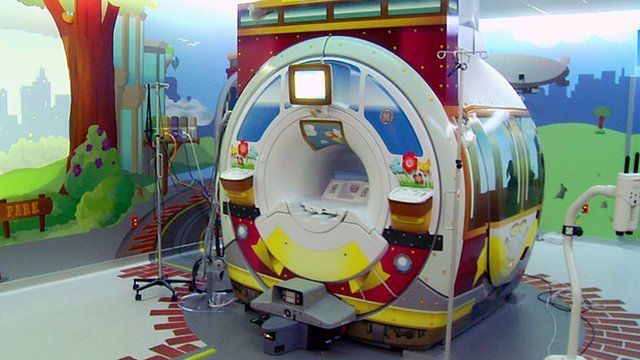 Video
High tech approach to healthcare at children's hospital
From touch screen tablets for patients to interactive art, colourful MRI suites and delivery droids which ferry meals, rubbish and pharmaceutical supplies, a children's hospital in San Francisco is aiming to provide a high tech and innovative experience to healthcare.
UCSF Benioff Children's Hospital is part of a $1.5bn (£1bn) campus which was financed largely by philanthropists.
BBC's North America technology correspondent Richard Taylor reports.
More at BBC.com/Click and @BBCClick.
Go to next video: Tech helping to treat brain cancer