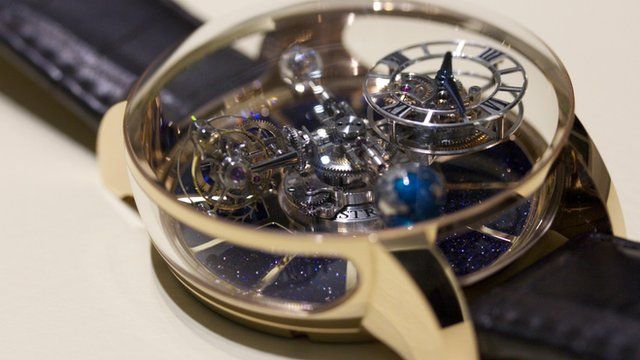 Video
Astronomia watch costs $500,000+
Inside the Astronomia Tourbillon domed sapphire case, a spinning 288-sided diamond represents the moon, which orbits around a hand-painted model of the earth as they both rotate around the centre once every 20 minutes.
Meanwhile, the brains of the watch - a part known as the tourbillon - projects out in another direction, spinning across three axes simultaneously, while a revolving watch face on a fourth arm completes the celestial choreography.
Go to next video: Baselworld: Watching a downturn?