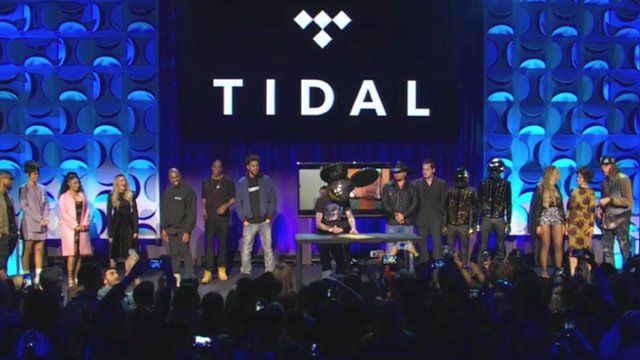 Video
Jay Z unites artists for Tidal music service re-launch
Some of the biggest names in entertainment have re-launched the music subscription service Tidal, which they are billing as the first artist-owned platform for music and video.
At an event in New York on Monday, Madonna, Beyonce, Kanye West, and 13 other performers announced they had become co-owners of Tidal.
The service launched last October, but was recently bought by rapper Jay Z.
It is hoping to compete with the likes of Spotify, Deezer and Google Play.
Peter Bowes reports.
Go to next video: Hands on with YouTube Music Key