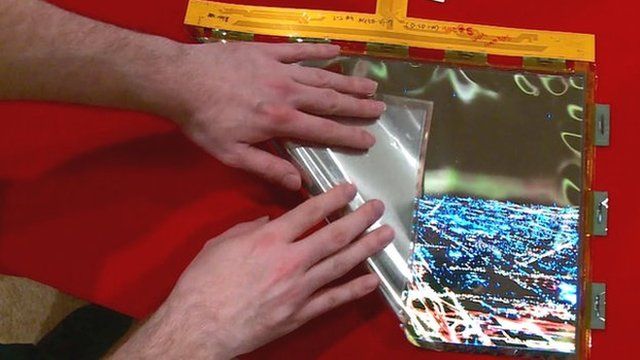 Video
Trying out LG's bendy, rollable screen
LG Display gives a first look at its flexible display that can be rolled up and carried away - a potential breakthrough in TV tech.
LG Display has created an OLED display than can be rolled into a cylinder while it continues to show a video image.
The firm suggests the innovation could revolutionise the way we use and store televisions.
The company gave the BBC's North America technology reporter Dave Lee a first look at the CES tech show in Las Vegas.
Read more of our CES coverage and follow the BBC team covering the show on Twitter.