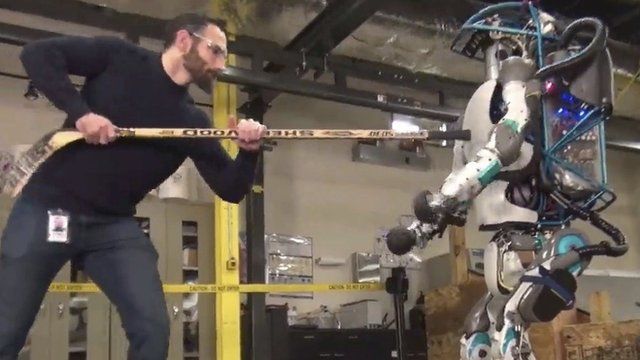 Video
Boston robot fights against pushing
Google-owned robotics company builds humanoid that demonstrates remarkable balance - even when taunted by humans.
Google-owned robotics firm Boston Dynamics has released new footage of its Atlas humanoid.
The robot, which is an upgrade from the previous version, is able to withstand the best efforts of its carers to push it over and stop it functioning.