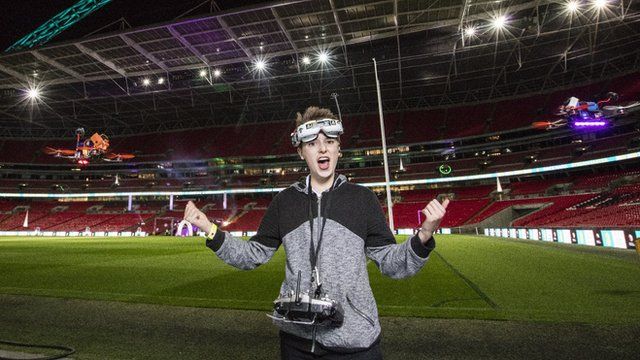 Video
Drone racing to be broadcast by ESPN on TV
One of the world's biggest sports broadcasters has announced it will soon screen drone races.
ESPN will start with a three-day International Drone Racing Association event held in New York running between 5 and 8 August.
It said it believes the activity is "poised to become the next behemoth racing sport alongside Nascar and Formula 1".
The BBC's technology correspondent Rory Cellan-Jones met one of the young stars of sport.
Go to next video: Flying a drone crossed with a blimp