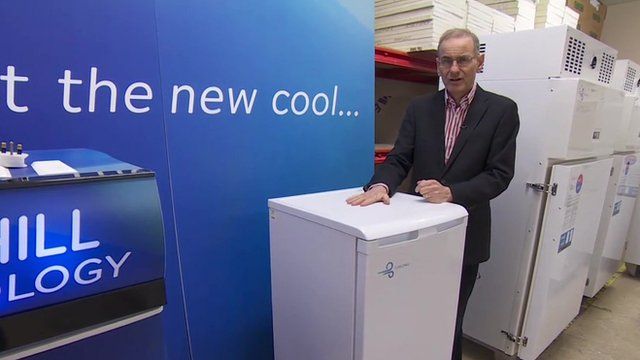 Video
Ice blocks make fridges less 'stupid'
Roger Harrabin visits a factory in Wales that is using ice to make fridges more economical.
A factory in Wales is producing prototype fridges that could use less electricity than conventional models.
Its coolers freeze large blocks of ice during the night, when some energy providers charge less for electricity, and use this to keep food cold during the day.
A version of the fridge designed for storing vaccinations can stay cold for two weeks, reports the BBC's Roger Harrabin.