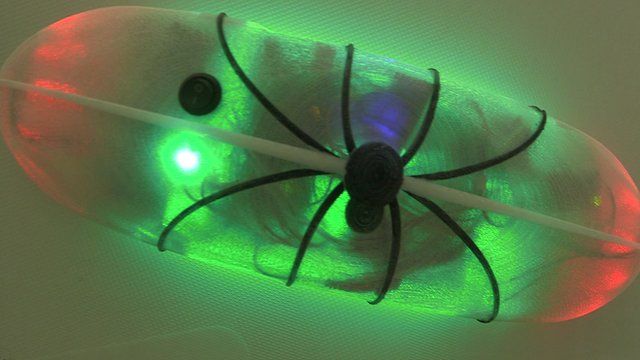 Video
How a 'spider' could keep an airship airworthy
A device which can help repair holes in airships has been developed by Lockheed Martin's Skunk Works.
Known as a "spider", one half the device is located on the outside of the airship while the other half is on the inside.
As they move together, the spider on the outside shines a light, which when it passes over a hole will be detected by the internal spider which will then apply a patch.
The company is currently developing an airship designed for lifting cargo which uses hovercraft technology to get it on the ground or water.
Other aerospace companies are also developing rival cargo carries in the US and the UK.
BBC Click's Marc Cieslak reports.
More at BBC.com/Click and @BBCClick.
Go to next video: Why this robot is watching how you move