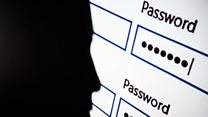 Video
Password guru regrets past security advice and other news
BBC Click's Marc Cieslak looks at some of the best of the week's technology news stories including:
The Pentagon gives US military bases permission to shoot down civilian drones if they get too close to their bases
Social media company Facebook announces a new video service, Watch, which will include specially commissioned shows
Password guru Bill Burr regrets past tips about frequently changing passwords and muddling up words with capital letters, numbers and symbols.
Additional footage: Pixar / Walt Disney Pictures / Lucasfilm
See more at Click's website and @BBCClick.
Go to next video: Could VR help injured footballers?