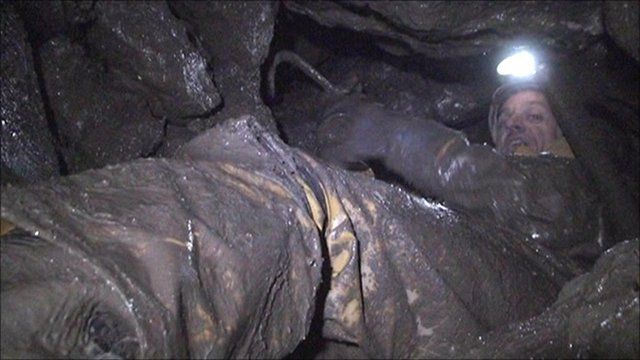 Video
Cavers close to completing three county underground network
Cavers say they are just metres away from connecting three counties in northern England from under the ground.
The Misty Mountain Mud Miners have been working for 20 years to connect a 70-mile network of limestone grottoes and tunnels.
The team believe they are now just 20m away from linking a passage below the Pennine fells near Ingleton, in North Yorkshire, with Lancashire and Cumbria.
Team members Tim Allen and Hugh St Lawrence gave BBC News a glimpse of the cramped conditions facing them if they are to complete their challenge.